Supplemental Materials Form Saves You Time!
The Supplemental Materials Form is Designed with our customers in mind. Easy to navigate and easy to use. Simply fill out the information in the fields below. When you get to "List of Items", you can begin typing the product name or SKU, select the desired product, enter a quantity, and select "Add to List". Crest's National List Price will populate the line. To adjust just over-right the National List Price. You may also adjust the price of items already added to the list by simply hovering above the price for the line item, click the price and edit. When complete, click on "Print Form" to output your Supplemental Materials Form.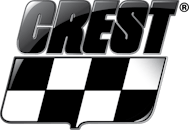 CREST INDUSTRIES, INC.
1337 King Road
Trenton, MI. 48183